Introduction:
This poem is a little silly and fun. Read as nice break in between lesson or after lunch or recess. Read it twice and then have the class join in on the third reading.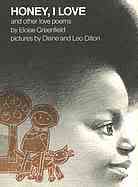 Mr. Cook
by Douglas Florian
Mr. Cook's in love with books—
He piles them wall to wall.
On breezy days they gently sway,
And with a sneeze they fall.
He reads all day, great novels and plays,
Reciting to Mrs. Cook.
But as he feared, she's disappeared.
And who knows where to look?
[From: Bing bang boing: poems and drawings. By Douglas Florian, Harcourt Brace, 1994]
Extension:
Pair this poem up with another Florian poem such as "Pages" or "Book Crooks." Ask the children if they like to read and what some of their favorite books are and why. Share your favorite books, if appropriate.